Clients & Partners
We have built a network of partners that help us provide the best SAP user management solutions. Interested in becoming a partner? Contact us.
SAP
1905 is a proud SAP Silver partner. Our high-functioning products work hand-in-hand with SAP NetWeaver.

Theobald Software
Theobald Software, based out of Germany, also an SAP Partner and is one of the world's leading experts in SAP integraation whom we are proud to be partnered with.

RapidGRC
RapidGRC, an SAP Partner, combine the services of SAP GRC, SAP Security, SAP Basis and other core technical skills with robust support service offerings to provide the most optimal solutions available.

Techedge
Based out of Italy, they help organizations evolve into true digital companies through short iterative cycles of business-driven innovation.

Crocs
An American company, based in Colorado, that distributes foam clog shoes.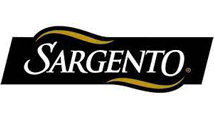 Sargento
One of the largest privately held companies in the United States, and is one of the country's largest retail cheese companies.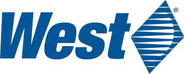 West
Designer and Manufacturer of pharmaceutical packaging and delivery systems.

Freport LNG
Operates a liquefied natural gas (LNG) receiving and regasification terminal. They export LNG worldwide.

Element Solutions
Global, diversified producer of high technology specialty chemical products and provider of technical services.

Carpenter Technology
Global leader in developing, manufacturing, and distributing stainless steels and corrosion-resistant alloys.
CarterHoltHarvey
Manufactures wood-based building products.
ESB
A state owned electricity company in Ireland that operates right across the electricity market: from generation, through transmission and distribution to supply.

Dassian
Project based ERP software for government contractors and project-focused businesses based on SAP® technology.

Arysta LifeScince
A global provider of crop protection and life science products.
Base IT
Base IT delivers technically advanced, specialized and niche security products & services in the Australia and New Zealand Market.